Articles
TeslaFi Fleet Accounts allow for linking multiple TeslaFi.com accounts allowing for easy switching between viewing accounts and sharing tagged locations and auto tags.
Begin creating your Fleet Account by logging into a 'Master' account.  This account would be the account that contains the most tagged locations that you would like to share with your other accounts.  Once logged in you will visit Settings->Account->Vehicles and choose the Create A Fleet Account link.
After you have created the Fleet Account you can link as many other TeslaFi.com accounts as you would like.  You can enter the username and password of the account and choose if you would the linked account to use the tagged locations or auto tags from your master account.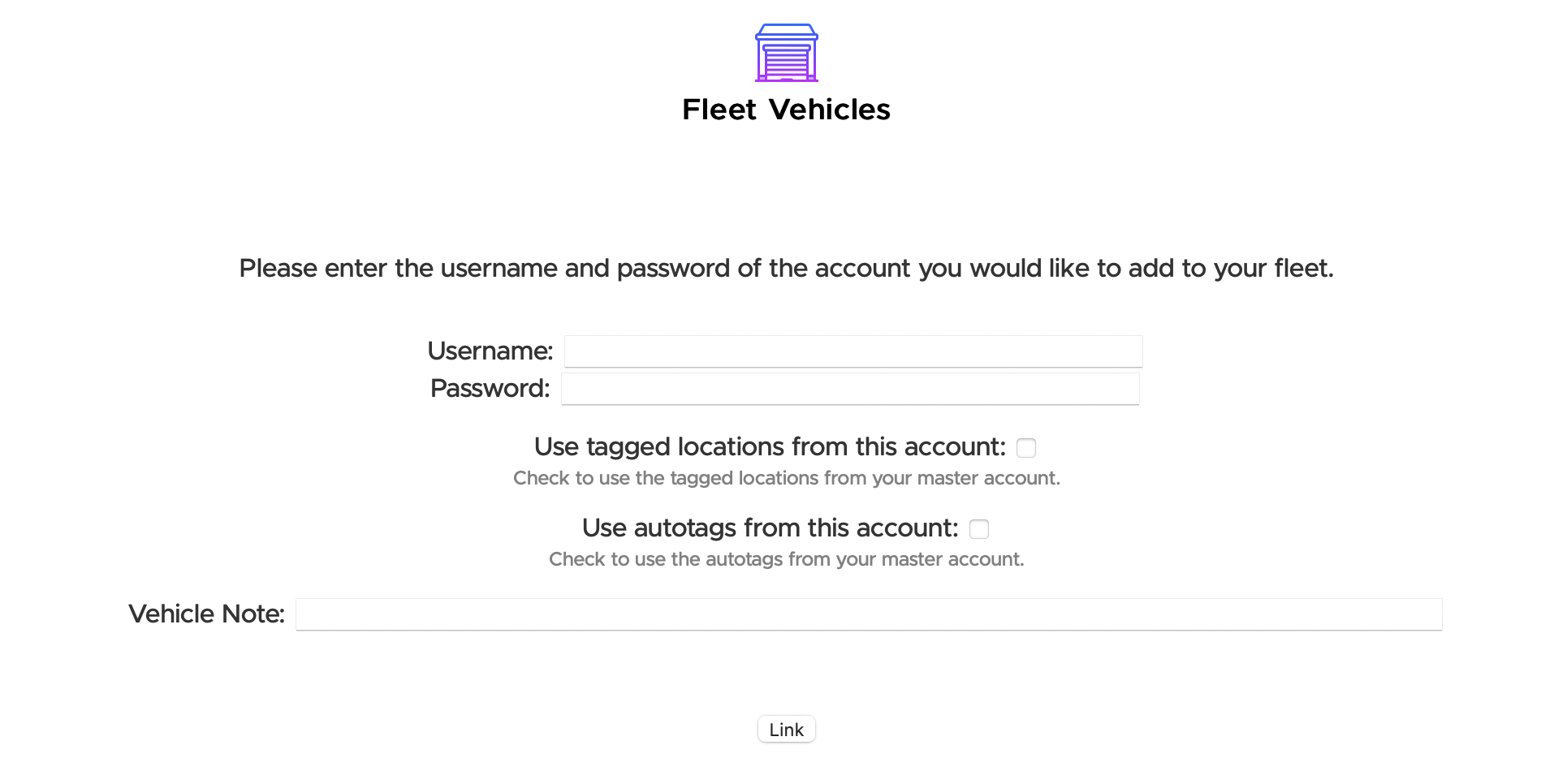 Once your accounts are linked you will find a 'Vehicle' menu where you can switch back and forth between accounts and manage your Fleet Account when viewing your master account.
Note:  If your accounts were previously using the 'Linked Account' method before Fleet Accounts were created you will need to log into each account and choose the Unlink Account option before you can create a Fleet Account or link an account to a Fleet Account.