Bugs

Just pulled a battery degradation report. The starting and ending dates seem to affect the scale somehow, although the rule is not clear. For some date ranges, the scale is good with the highest and lowest charges and the top and bottom of the Y axis, respectively. However, for other date ranges, the scale changes to 0 to 315 and it's suddenly not a very useful report anymore...

Looks good: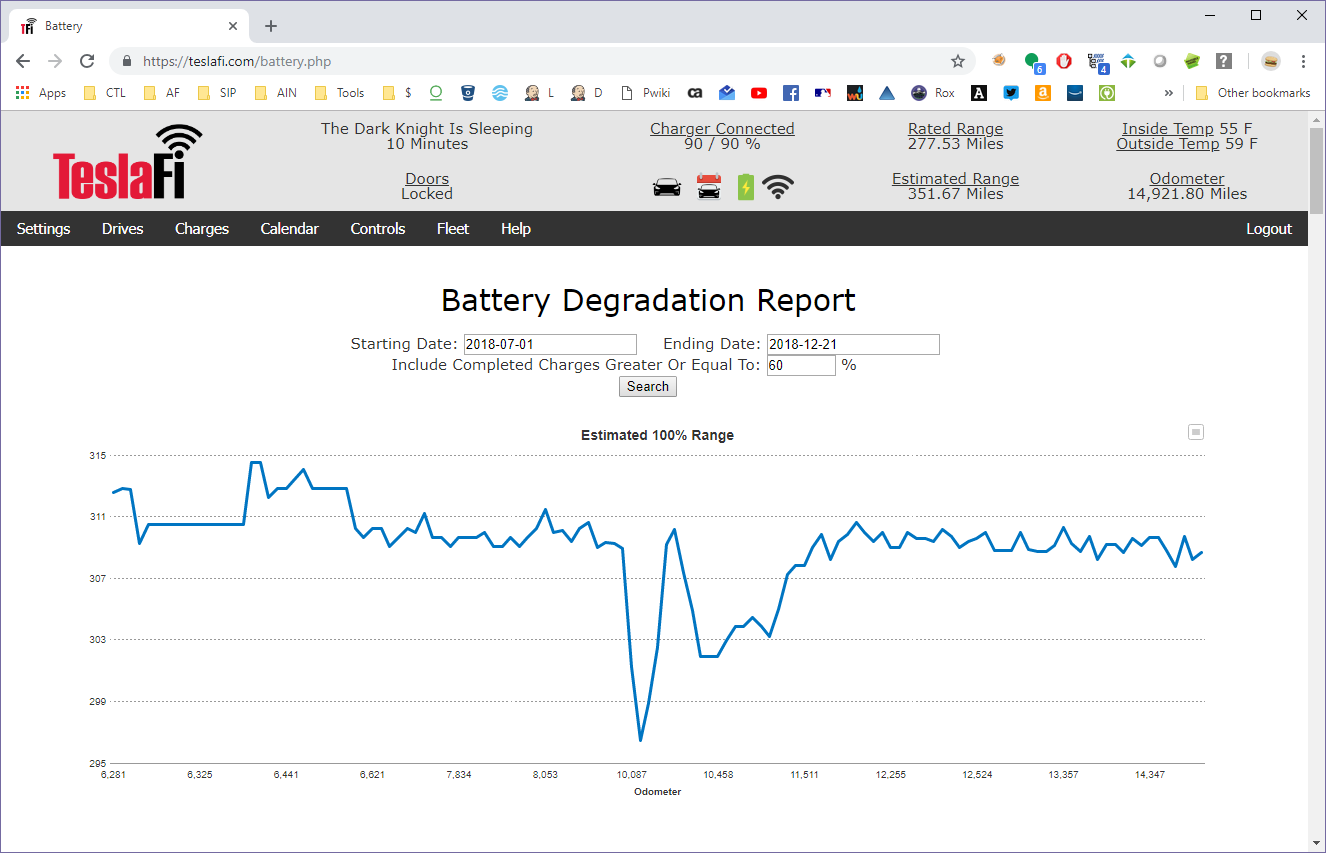 And not-so-good: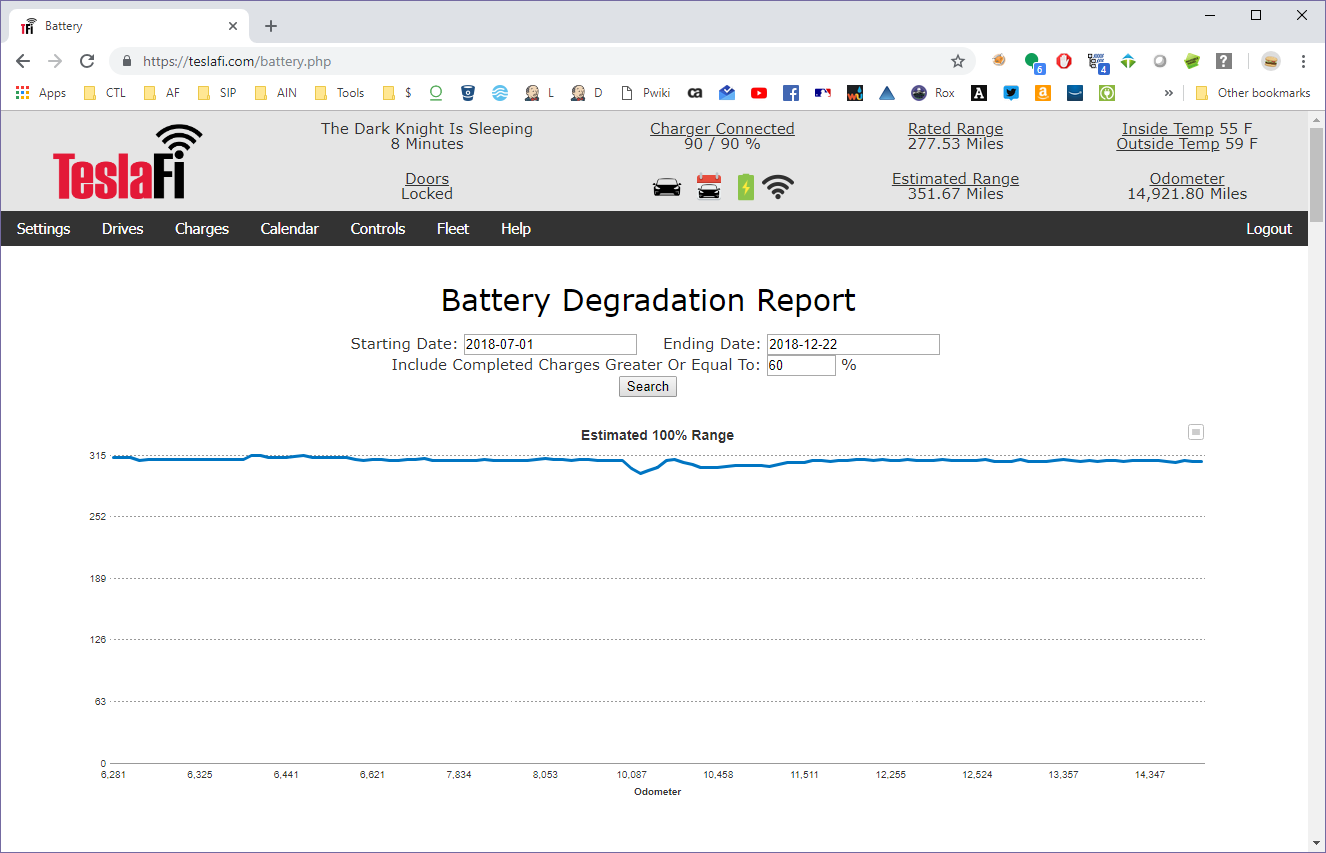 At this point, I thought it might be the number of days causing the problem. But when I changed the ending date to the current date, I found that I had to get the starting date MUCH CLOSER to the current date in order to get a good graph. See below: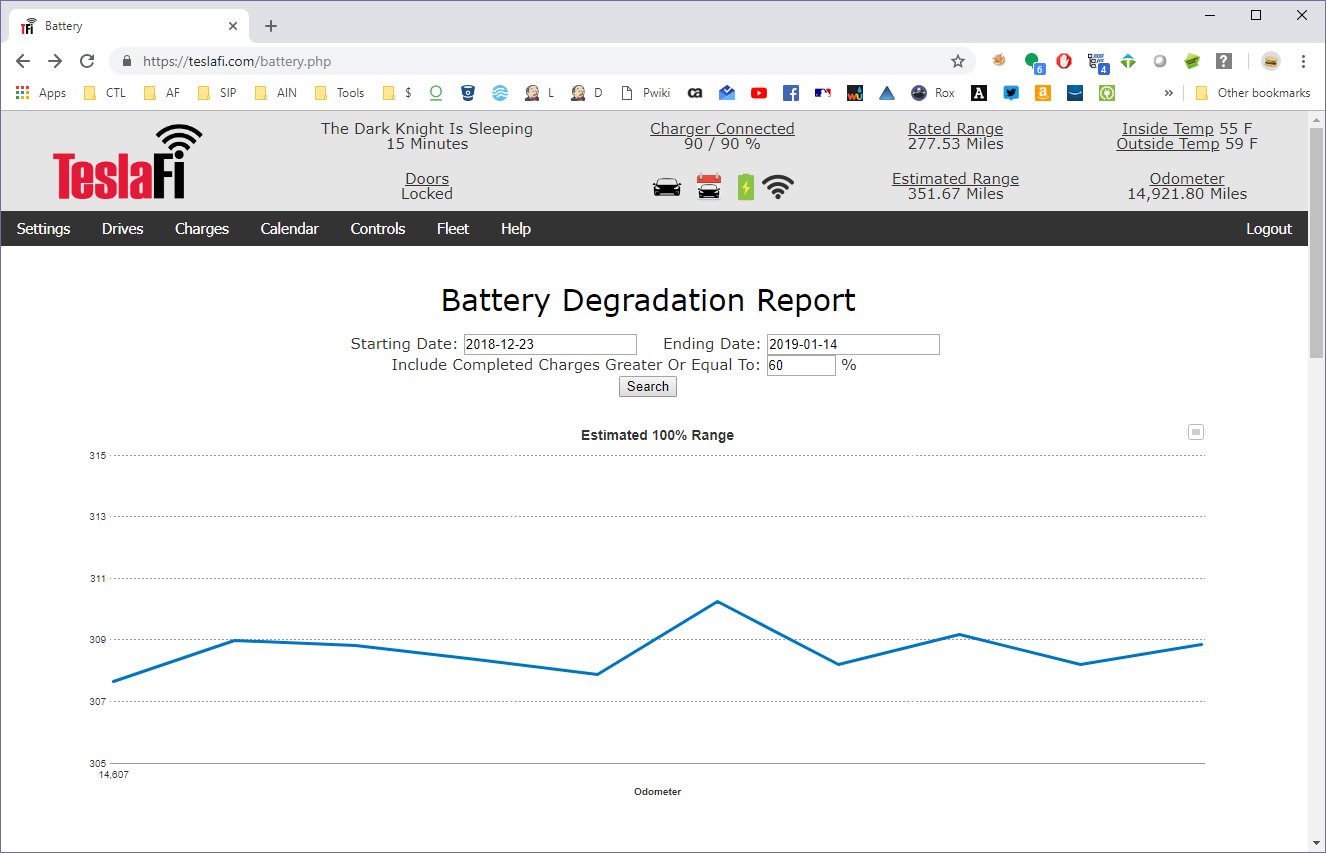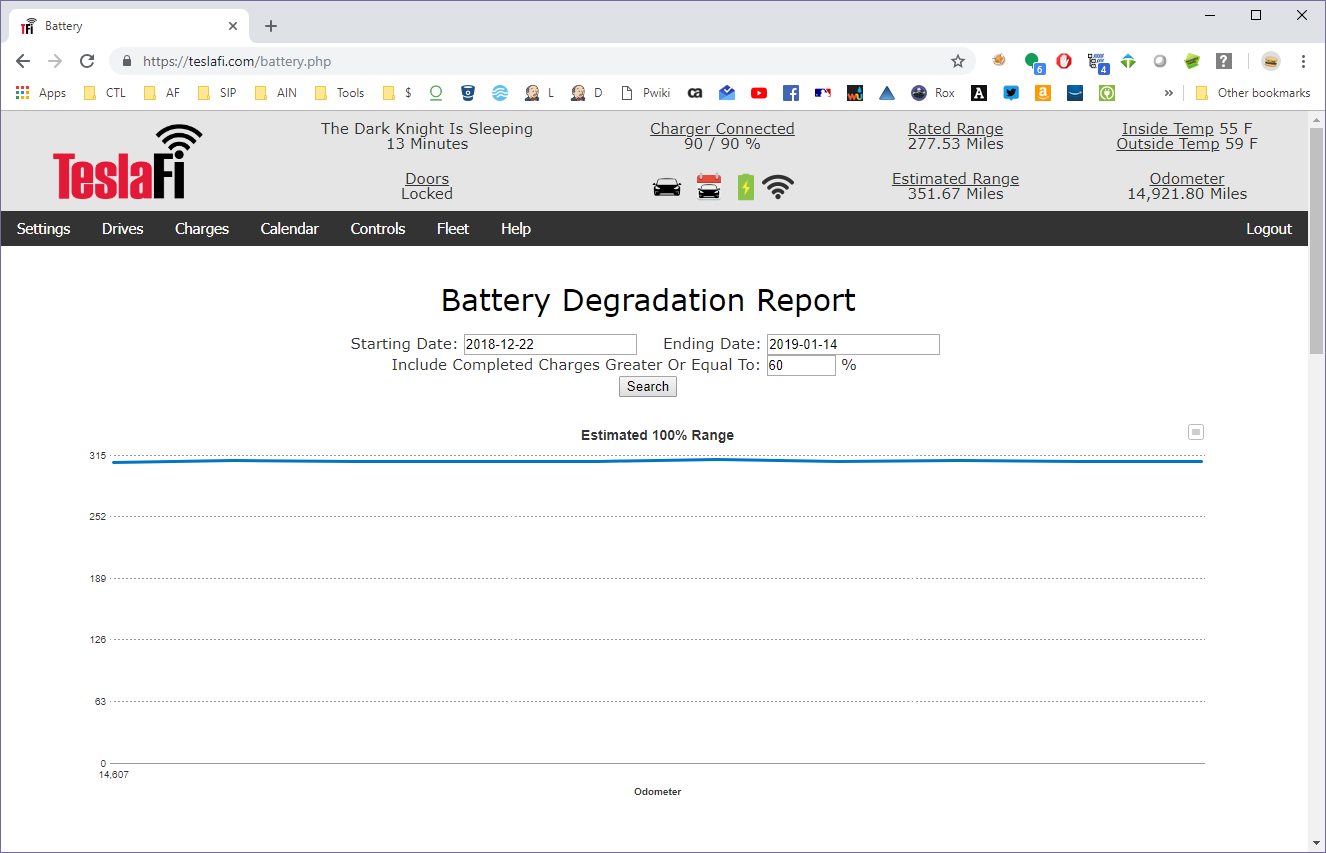 Also, as a minor nit, it would be nice if the default ending date when opening the page would be the current date instead of the last-specified date.